Get An Edge On Your Everyday
Custom Suits
We know that style cannot be purchased, but it can be designed. A custom tailored suit is akin to wearing a personal mission statement. We make sure yours can speak for itself. Located in Calgary, Alberta, Eli Custom Clothier is a company that offers one-on-one service to curate an exclusive and sophisticated look by creating a one-of-a-kind suit for you.

Consultation
We take some time to get to know you. This way, your style, preferences, body dimensions, profession, values and more will all be ingredients to making your custom suit. We dress you like the boss you already are.

Fabric Selection
Based on your lifestyle and comfort level we will guide your through our fabric selection to find something that works for you.

Measurements
We start by taking a series of measurements to get the most flattering fit.

Delivery
Approximately 4-6 weeks later, we'll invite you to schedule a final fitting.
We offer consultations on adding pieces that will transition to your current wardrobe to help you curate a polished, individual look without the hassle of shopping around. Whether you need a career investment piece, an event suit, or a wedding party package, our knowledgeable and established team has you covered.

Only the Finest Materials
Select from a wide selection of luxurious fabrics from cotton, silk, wool, fiber and more from Dormeuil, Huddersfield, VBC among other established mills in England and Italy.

Designed & Cut to Perfection
Your custom suit goes through the hands of a professional who scrutinizes every detail. We value precision, and will never fail to look out for inconsistencies
Each garment is carefully crafted by master tailors with over 30 years experience. Measurements, fit requirements, and other individual details are taken into consideration to construct a well-fitted and comfortable garment for you.

Process
Our custom suits are cut and stitched to fit your shape from the outset to instill additional confidence in every impression you make.
We create a unique, original pattern specific to your body structure.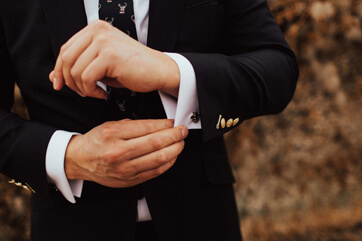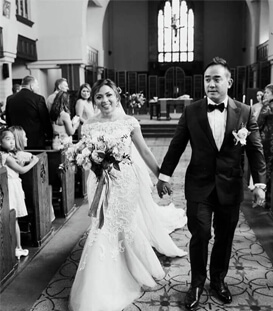 At Eli Custom, we provide a smooth, professional experience from start to finish. We provide exceptional quality, an enjoyable, clear process and timely delivery to establish long lasting relationships with our clients.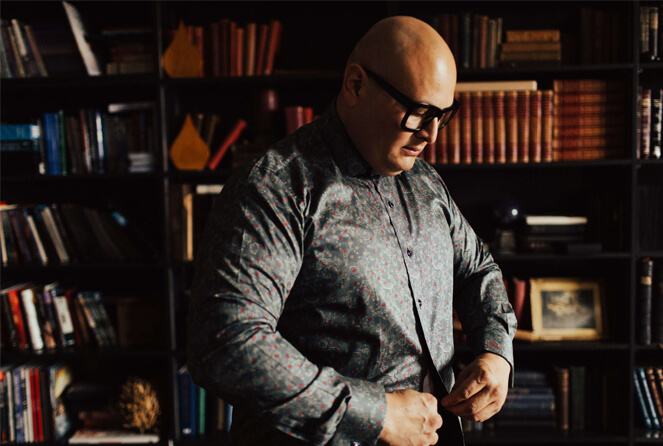 At Eli Custom Clothier, we provide a smooth, professional experience from start to finish. We provide exceptional quality, an enjoyable, clear process and timely delivery to establish a long lasting relationship with you.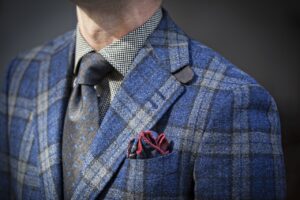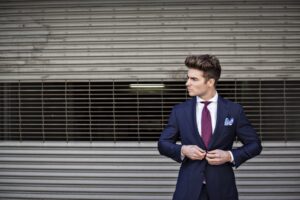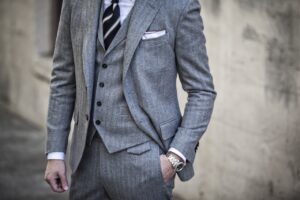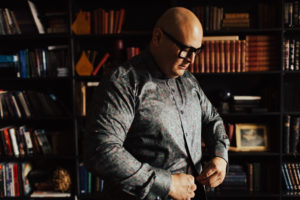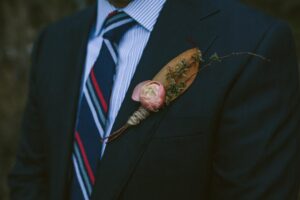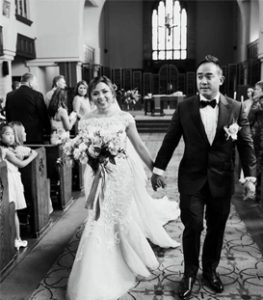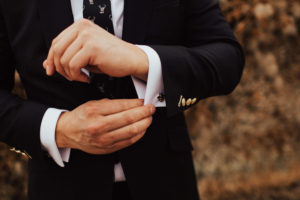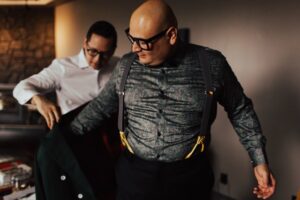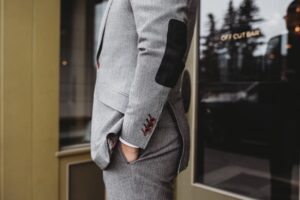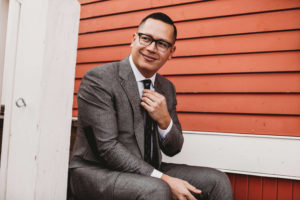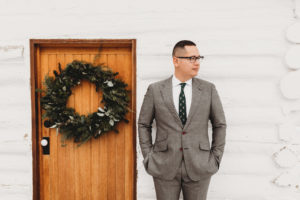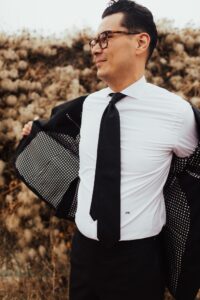 What Our Customers Are Saying
"Eli Custom Clothier delivered exceptional quality of service from start to finish. My husband wanted to create a suit that was unique, and Eli was there to help him see his ideas come to fruition. Time and attention were given in the design phase to ensure the highest quality fabric was chosen, in the perfect shade, complete with a luxurious lining, and an acute attention to the finer details.
Across the entire process, Eli approached us with the utmost professionalism and care. With attention to detail, Eli took the vision of my husband and made it into a reality that far exceeded expectations. Consistently transparent and timely in his communication, Eli put us at ease in the knowledge of his capabilities.
I would highly recommend Eli Custom Clothier for an unparalleled tailored experience."
-Evangeline Barker
"It was awesome working with Eli for my husband's custom suit and shoes. My husband needed a custom suit for his body type. And after finding and contacting Eli, we met him for a consultation. It was a very personal experience from the start. He guided us in picking the details for his suit and shirt and after finding out they also offer shoes we jumped in on that as well. His suit and shoes were amazing and fit perfectly. Eli was very responsive when we had questions and he made sure the suit and shoes were ready before the wedding. For a custom well-tailored suit and shoes the price was very reasonable and well worth it. We would definitely recommend him for any future grooms or anyone needing a suit!"
-Geody Gonzaga
"Eli was great at assisting in selecting suitable styles for my needs. The level of attention to detail was amazing. The fit and finish of the shirts I bought were absolutely perfect!
Eli Custom receives a 10/10 for their service and quality. Highly recommended for anyone seeking quality style."
-Luke James
"The service and quality I received from Eli was amazing. I had a unique design. Eli went above and beyond to make sure my suit was nothing but perfect for my wedding day"
-Stephen Moline
"Thank you Eli for the quality fit and finish on my Eli Custom Clothier suit. Fine details!"
-Dr. Johnny King
We believe very strongly that we would be able to provide you with the level of service you expect and deserve.